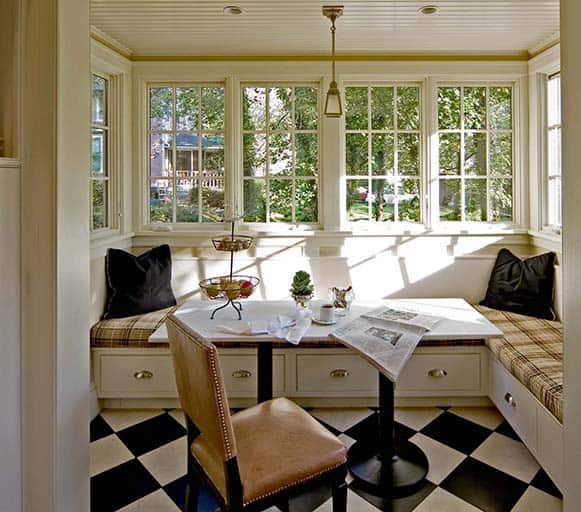 You can add a caption here if you'd like.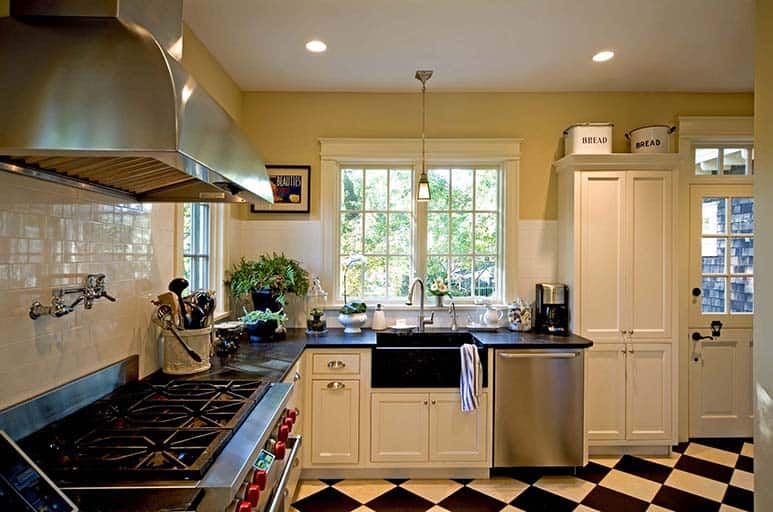 Perhaps a caption here? Might be good.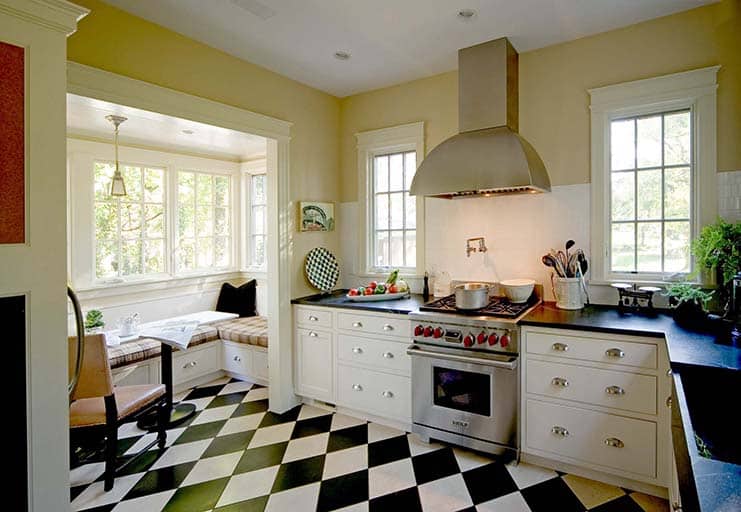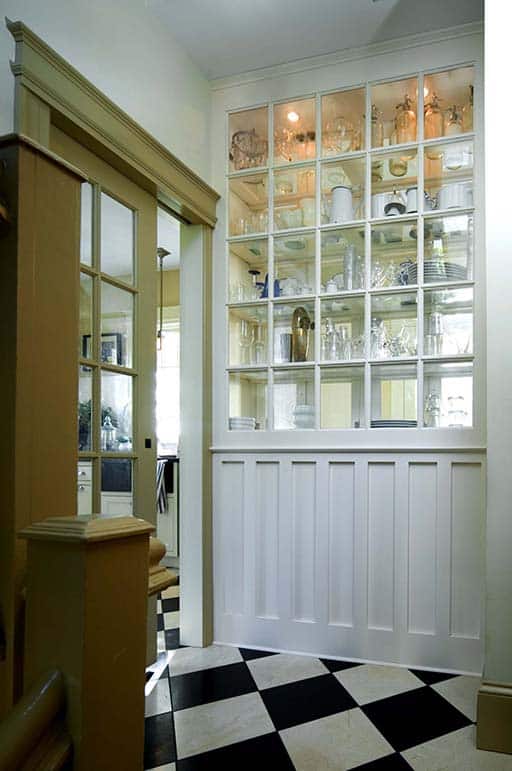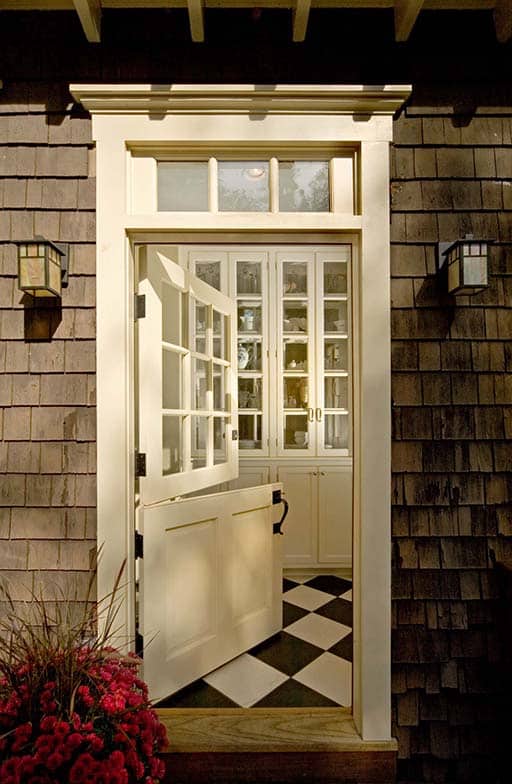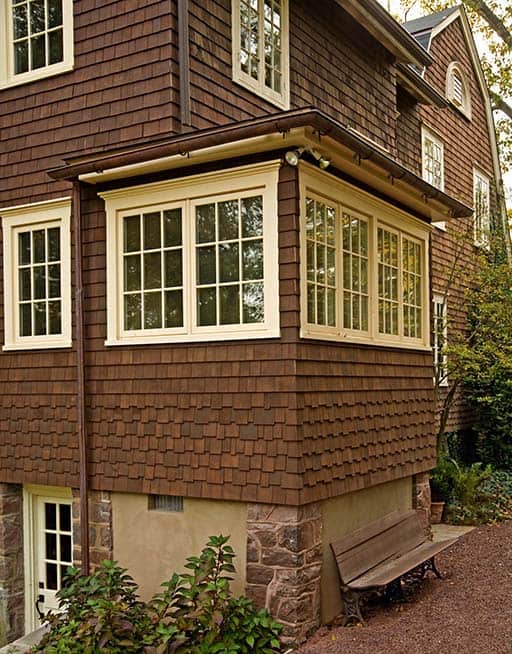 Kitchens
Opening to the Light
This was a very unique project for us due to it being a small kitchen with a disconnected side porch. With no real sense of flow, the challenge was to create a cohesive, functional, and beautiful space with the existing footprint. Our solution was to close in the side porch off the kitchen and match the cedar shake siding in keeping with the existing home. With the interior space now larger, we were able to create a banquette sitting area. Unlike most of the kitchens we build, this client just wanted windows in the place where upper cabinets typically go. This left a quandary for storage, so we built a creatively concealed pantry space. In addition, we took the back of the butler's pantry and replaced it with a display cabinet with antique glass windowpanes, allowing the light to come through.