Process

Gemmi Construction is adhering to all safety protocols and guidelines mandated by Pennsylvania Governor Wolf and the CDC. We have hand-washing stations set up at the entrance of every job site, our crew are all wearing face coverings, and we are monitoring safety precautions throughout each day. We look forward to continuing to bring quality home remodeling to area residents in the safest way possible and will post updates as warranted.

To renovate any part of a home is a big decision and deserves great attention to detail.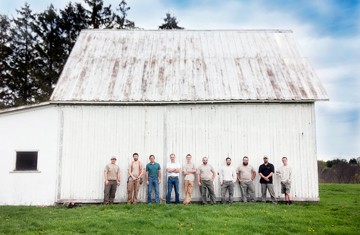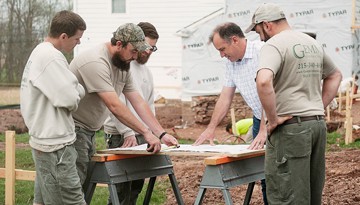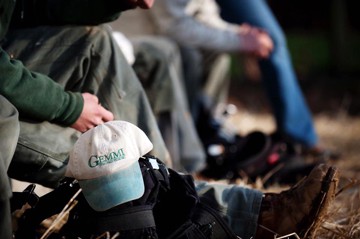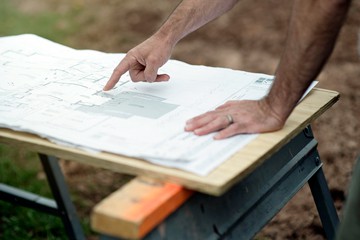 At Gemmi Construction, we focus on the design/build approach. This is a very important aspect of our working relationship with clients and part of our commitment of service and core values. The design/build process involves a complete outline and overview of the project to ensure the most optimal results. Budget and design are developed together to assure the project stays on budget and on time, while reducing the chance of any unwanted surprises. Our process involves what we call the "3-legged stool"; a combination of the homeowner, builder, and designer/architect working cohesively from start to finish. It's this relationship that protects your project and your financial commitment, as the three entities work closely together from concept to completion. If this three-prong process were not implemented, you run the risk of paying more than you expect, last minute re-designing to get on budget, or facing the disappointment of having to cancel the project all together. We believe strongly in our three-pronged approach and our many happy clients are proof positive that it works.
CONSULTATION & INVESTMENT
Renovating any part of a home is a big decision and deserves great attention to detail. Our initial contact with potential clients entails a site visit and feasibility analysis, including determining the wants and needs of clients. We make recommendations based on the client's goals and go over what will be involved in all stages of the project, from construction documents through to the finished product. From there we prepare a preliminary agreement and move forward to the design phase.
DESIGN
The key to a successful project is being one step ahead. We work collaboratively with the client, builder, and architect/design team to develop the full scope of the project including selecting and assembling the entire design/build team. During the design phase, we develop a formal statement of work, encompassing everything needed on the project, from foundations to finishes. This build document becomes the step-by-step guide covering all product and materials selections, with as much detail as possible, down to paint colors. These construction documents are presented to the client and are theirs to keep so we are all sure that what is going to be in the project is exactly what the client wants. We believe in setting expectations up front, because peace of mind is priceless. Nothing is absolute, but through our proven methods, we have greatly increased a smooth process for all.
PRODUCTION DEVELOPMENT
Production development begins before we set foot on site. With completed construction documents in place, we now have a road map to set up the whole project behind the scenes before disturbing a grain of soil. Everything is in place, ready to go, and once we get the green light, we roll it out, closely following the documents. The next step is to complete any purchase orders for items with long-term lead times, obtain any necessary permits, and develop a detailed construction schedule. This brings us to what we call "the Gemmi bus" which is our expanded team of trade professionals, vendor partners, and contractors. Our team is not just the team on our own payroll, but all the skilled professionals that are integral to a project. We spend a lot of time selecting and vetting the best in the business, and everyone on our job sites goes through an interview process just like our employees do. We have high standards, and we take care of it all so you don't have to.
PRODUCTION
Once production begins, it's like a well-oiled machine. The project runs smoothly because everything was prepared so completely ahead of time. In fact, the design process can actually take as long as production because so much time, energy, and effort were put into the planning from the beginning and the upside to that is all the important hard decisions have been made prior to production. With everything in place, we start the plan in motion and there's nothing standing in the way. A lead carpenter project manager is on site for every project, is in charge of the daily operations, and also serves as the point of contact for the client.
PROJECT COMPLETION
We want to make sure you're sure. During our final walkthrough before we hand off the keys to your castle, we pass along any maintenance and care instructions. At this point we don't go away. As we close out your project, there is no fear that we'll disappear. This is when your warranty period begins and we'll gladly come back and check on anything you need. We're just a phone call, email, or text away and we're here if you need us. You are now a member of the Gemmi family. Remember, our goodbye will only last until your next project begins or until you invite us over to celebrate your new digs.